Training experiences that boost inner motivation and team collaboration

We are proud to say that we create digital experiences at scale. That's why we host and continually develop our own in-house educational platform, with the ambition to enable a scalable and seamless training experience for our clients and users. Valuestree.com is a cloud-based web application, easily accessible on both desktop, tablet and mobile. Our educational platform allows us to design client-tailored programs that can be used to create value on an organizational, team, and individual level. Having a multifunctional approach, Valuestree can also be used by managers or team leaders to facilitate interactive experiences that will support and build a learning culture.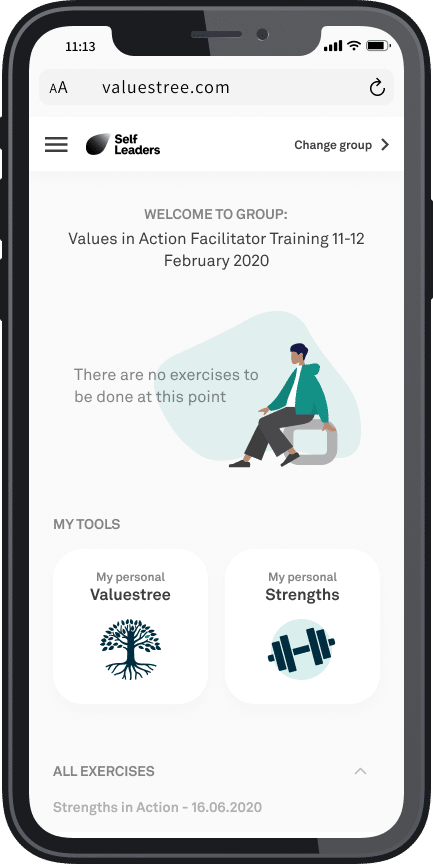 Values tree Personal Reflection
Since the start of Self Leaders, this technique has been central to our methodology and approach to supporting individual and organizational transformation. The process of the Values Tree reflection is simple: Each participant builds their own digital Values Tree by selecting different types of values. The purpose of this reflection is to define your personal values, understand your motivational factors, and how to lead yourself. Do not hesitate to contact us.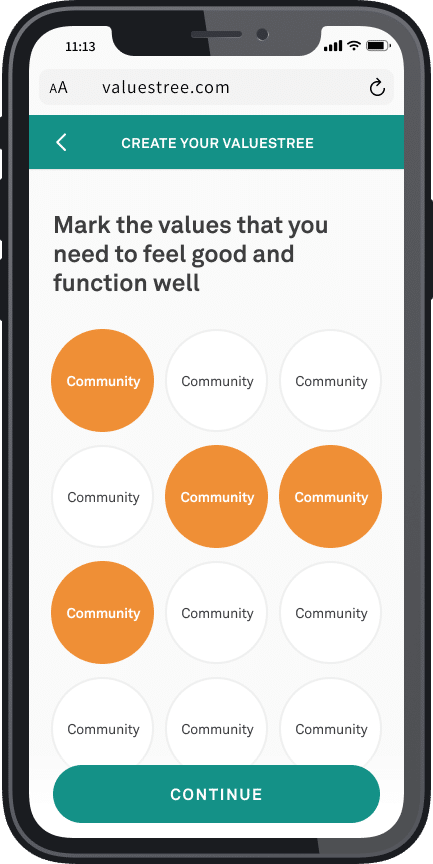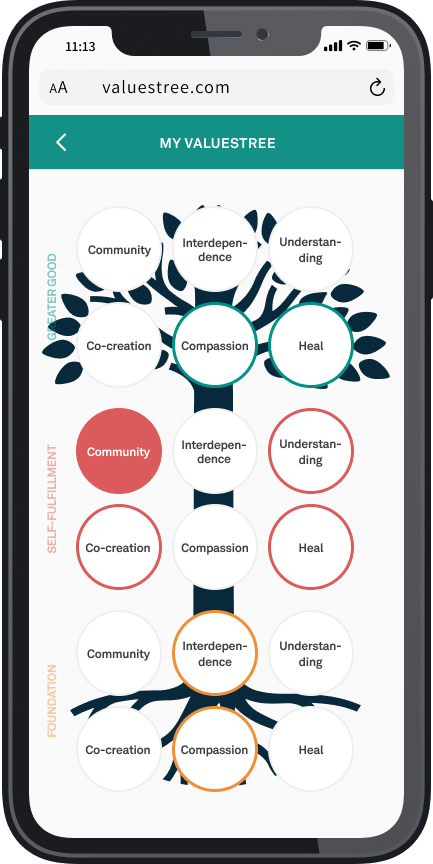 In this particular module, participants are offered the necessary tools and knowledge to activate a values-driven mindset in everyday life and the workplace. On an individual level, participants will work on improving self-awareness skills and get clarity on their personal values. On a team level, we will create, enhance, or anchor the organization's values, and we'll reflect on the culture we all desire to reach. Finally, we connect the dots by exploring how to apply and integrate personal values with the organization's shared culture. The purpose is to create a stronger value congruence between employee commitment and organizational growth.
In this module, we reflect on:
What are my personal values? 

What challenges do we have as a team? What culture do we want?

How can I uphold my own values and contribute to our shared direction and culture?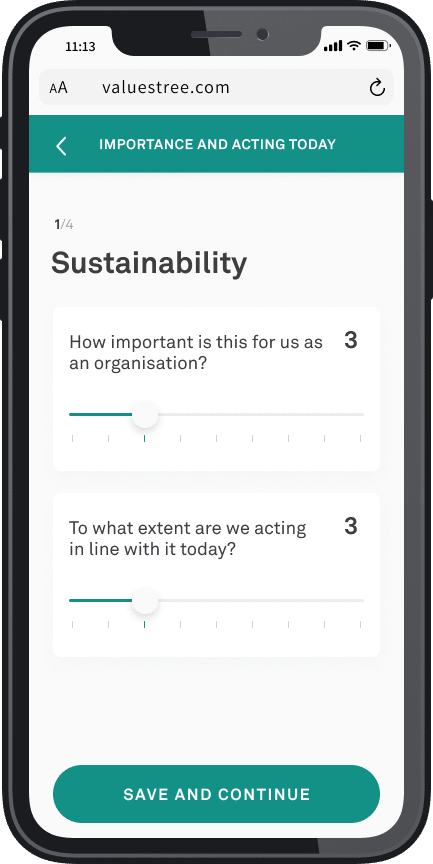 The main focus of this module is to define and build our strengths and skills. The participants will start by reflecting on their strengths, how to develop them, and recognize their overdone strengths. They will also talk about their colleagues' strengths and provide feedback to each other. Our facilitator will provide a clear understanding of psychological safety and how it builds the foundation for collaboration and innovation. The goal is to develop and grow a strengths-based culture, recognize each employee's strengths, and find ways to utilize those strengths productively when working together in teams. It's about assigning the right tasks to the right person and cultivating each employee's skills.
In this module, we reflect on:
What are my strengths and skills? 

What are some of my overdone strengths? In what situations do I tend to overdo my strength, and how?

What strengths do I see in my colleagues? Examples?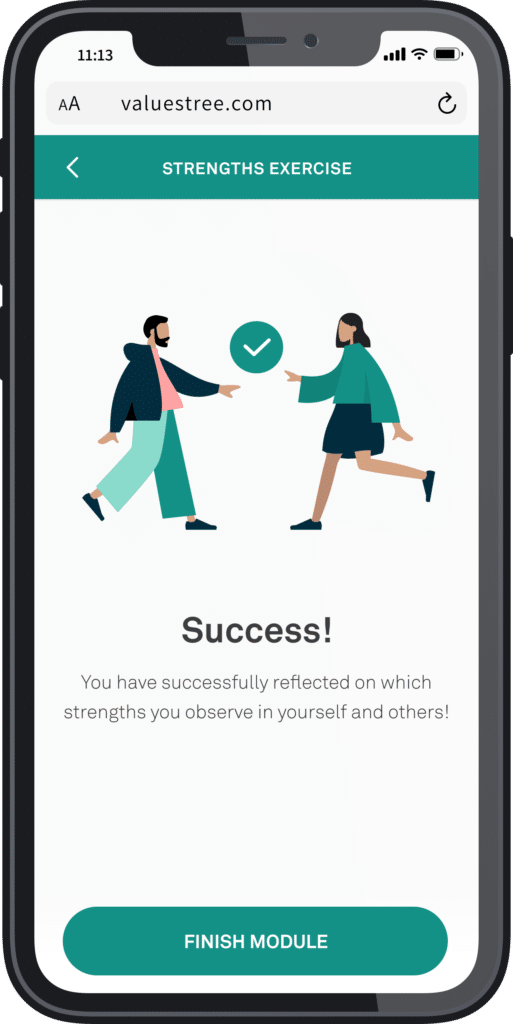 Today's world is full of stress and distractions, and we need to use both our time and energy wisely in a sustainable, wholesome way. The sustainable efficiency module is all about taking on your work responsibilities with a strong sense of self-leadership. In this module, participants will receive an introduction to motivational theory and an understanding of the brain's functioning around decision-making, prioritization, and the handling of interruptions. Participants will familiarize themselves with habits and tools that can help them save up to 2 hours every day and boost energy levels. The purpose of the module is to optimize work performance, reduce stress, create a meaningful workflow, and use concrete tools to reach productivity in yourself and for team-based projects.
In this module, we reflect on:
Optimizing stress & performance: How to avoid burnout and boredom?

Neurology of stress: What does the brain need in order to perform and thrive?

Distraction and interruptions: How to optimize your work from home or at the office.