Our Facilitator trainings
Become a Certified Values In Action Facilitator!
Join us in a two-day digital training and get exclusive access to the tools, techniques, theory, and insights to strengthen motivation and collaboration.
Our Values in Action program (ViA) is based on the latest research in motivational psychology and adult development theory, amongst other research. ViA is also a proven method that increases engagement and collaboration within teams by working with personal and shared values. 
Grow in your personal leadership and facilitator role.
Get introduced to new, modern theoretical frameworks and strategies that facilitate growth and collaboration. 
The skills to deliver the 3-6 hour workshop in both digital and live settings.
Managing Self Leaders digital facilitator platform.
After the training, you are expected to practice the ViA process with 6-10 individuals, and supporting them in mapping their personal values, and connect them to shared values/purpose in order to enhance leadership skills.
Previous participants have been from a wide range of industries – NGOs:s, academia, and companies like Spotify, PWC, Ericsson, and Adidas. As a method and concept, ViA has been taught at Stockholm School of Economics since 2009, Royal Institute of Technology since 2012, and at Harvard University since 2017.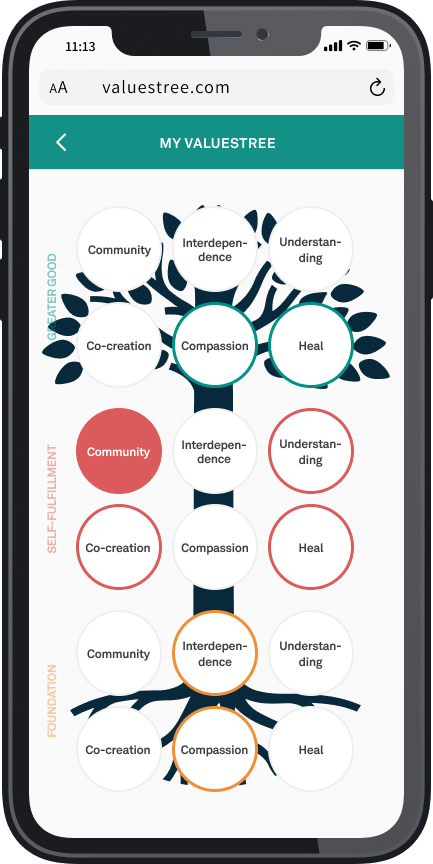 Values Tree Tool
Self Leaders Values Tree tool (included e.g. in the ViA) has been experienced by more than 70 000 people globally.